Hey Friends. I don;t post updates on here anymore. I've switched my focus to my art & music, school, and running a label. If you want you can follow my personal blog where i post all of that stuff…
ooppaalliinnee.tumblr.com
Cheers,
Hunter
Q:Hunter, my name is Dan. I make music as Neo-Safari. Cassette Rewind included one of my songs in a mix they did. Needless to say, I really like your work. I am releasing a two song EP this summer and would like to work with you on some album art. Would you be interested? If you are, I will send you a private link to the two songs. I can't send a link to all my material on this ask me format, but if you go to soundcloud and seach user Neo-Safari you can easily find me

Anonymous
Woah I'm so sorry I missed this. I'd love to help out in the future if I can. Kind of fell off tumblr for awhile but been more frequent as of late so please feel free to message me again or shoot me an email @ crystalhymns@gmail.com :)
Oliwa: 'Naturalia'
Even after listening for quite some time, I would have admit that ambient and drone music can be, at times, somewhat of an acquired taste. To me, it requires a tranquil patience and a willingness to let go and really give yourself —mind, as well as ears— to the music. Too often do I hear ambient used in the context of "background music", and while this can be quite effective in many settings and situations, its stimulus can reach far beyond such simple restraints. As minimal and basic as the sounds can come across, they also have the ability leave infinite space for the imagination to wander, inspiring the listener to envision lucid landscapes void of worldly constructs and ideals.
Naturalia is the newest release from one of my favorite ambient/soundscape masterminds and Buenos Aires resident, Oliwa. A textural, 6-track journey that is more of a meditative experience than a transparent listen. Visceral tones penetrate deep into the inner cosmos of the listener, fringing in the space between earthy organics and the vast, consuming, emptiness of space. Each track brings forth a specific palette of color that flows through without the slightest resistance, often leaving behind an unknown,  feeling of elusive longing. Deep, lush synths drenched in reverb breathe a mysterious life into the listener with a reassuring yet haunting nature, while also providing room for unseen nostalgic interpretations to evolve and shape-shift with divine fluidity. Boundless conceptually, but also so incredible focused artistically. An amazing addition to an already impressive discography. I really can't say enough about this record… Truly a surreal passage away from reality if you're willing to open the doors of your subconscious. 
Stream/DL/Buy…
Prism House: 'Reflections' EP
This submission from Brooklyn duo, Prism House, couldn't have come at a better time. As I've been struggling to find something truly refreshing in the somewhat endless sea of internet music and DIY producers, their Reflections EP has opened a new portal of possibilities…
Here we have an eclectic, electronic sound that catapults the genre into the future with a sporadic but cohesive approach. Backed by a visually stunning live show, these two bounce back twinkling rhythms intertwined with sprawling synth twitches and floor pounding percussion. Sampled chatters fly over and under while everything is on the move and constantly rotating around a glowing, spherical center. Their sound is that of glass being shattered into space with the sun shining through at every angle while airstreams bend and circulate at the dazzling speed of light. Orbital chaos coming together to create a crisp, cosmic ambience that reaches high into the aural heavens and pulls back infinite texture and color.
A much needed breath of fresh air. If you ever get a chance to see these guys—do not miss it! In the meantime, Stream/Buy their EP and stop by their sites to show some love.
Floral: Suburban Tours Mix
Time to wipe off the dust thats been gathering over here the last couple weeks and get back to posting. While we've been busy over @ Purr Tapes gearing up our next release, the music inbox over here is starting to overflow, and there is just too much goodness not to share. So without further delay, lets get back to it!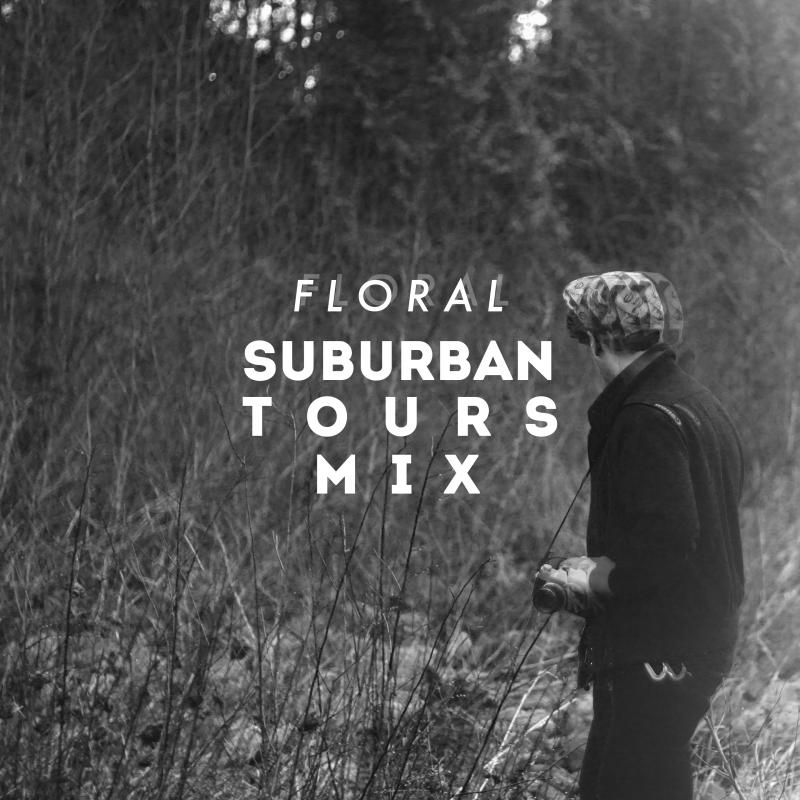 There would be no more perfect of a way to re-grease the wheels than to share this amazing mix curated by one of our favorite producers (and friends), Portland's Nathaniel Young, aka Floral. The exclusive mix showcases an array of texturized beats, spanning hip-hop to laid-back house, that seep into each other with not so much as a flinch in between. Hazy washes of cool air and syncopated rhythms keep the pulse as a perfect setting is put into place. The mix even includes the previously unreleased Floral track "Init". A perfect listen for a misty spring eve or a foggy dawn commute. Stream/download the mix below and be on the lookout for new Floral material very soon!
Suburban Tours Mix by Floral MP3
Track-list after the jump!
Spazzkid 'Desire' Cassette and Fundraiser!
[Originally posted on Purr Tapes]
Hey friends, here to let you know about our next release, which is an extra special one! We are very proud to announce that we will be releasing the incredible new Spazzkid full-length, Desire. Not only will we be doing a hand-made, limited-edition cassette run, but we have also joined forces with the producer in efforts to raise some money for his future endeavors. Already making waves with his bright and dynamic sounds, the LA transplant, Mark Redito, furthers his array of sounds with his newest album. Whether it's the catchiness of his emotive pop melodies or his head-bob inducing beats, this album solidifies his presence in the glowing scene of genre-bending electronics.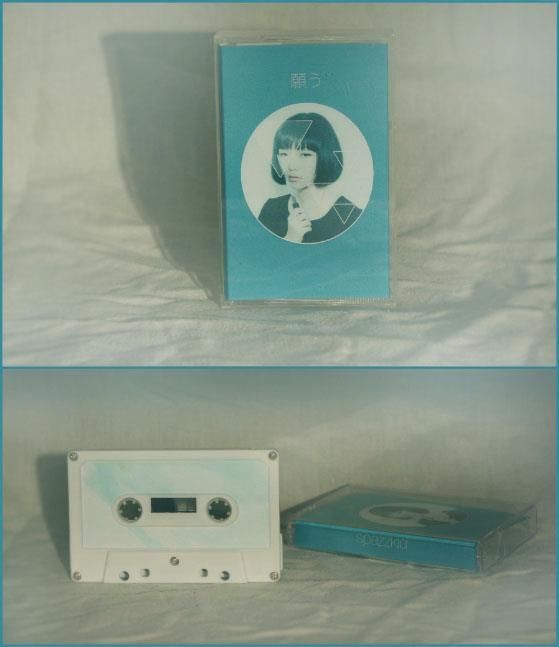 This tape will be a part of the wonderful perks you can receive when you donate to his cause! All you got to do is head over to the fundraiser page, take a look around at all the limited-edition gifts you can receive, and decide how much you'd like to give. You'll have the satisfaction of helping out one of our good friends and one of the most talented artists around right now. After the fundraising campaign is over (April 1st), the tape will be available for immediate purchase through Purr, but these are sure to go fast so hurry up and get your copy! If you still aren't convinced, have a listen to the "Kokeshi Doll" single from the new album and prepare to get hooked!
love + purrs y'all
h&k
[Fresh Cut] Sundrenched: 'Emerald.EP'
Florida's Ray Wilson, aka Sundrenched, has easily been one of my favorite artists who dabbles in the zones of beats and brilliant ambience. After our label put out his smoothly retro-fied Exercise Tapes cassette (Late 2011), we maintained contact and kept tabs on each others projects. Back in November he dropped his Beat Studies, Vol. II, which was another step solidifying his mastery of beats, sampling, and texture. After that release he seemingly went quiet, sparsely posting snippets to his soundcloud that appeared to have no home. Never the less, the sounds remained mystifying, sounding better than ever as an evolution was taking place…
The result is the Emerald.EP. 7 tracks that collectively run just shy of 12 minutes. As if ripped straight from old cassettes that have been tossed in ocean waves and then baked in the sun on humid, sandy shores, each track is a branch reaching out into warped worlds filled with warmth and color, creating something much more emotive than previous works. It's like looking straight into the future with the mist of the past comforting you and pulling you forward, leaving you in a place where time is ultimately of no importance. The sonic influences used here sprout from across the map but meld together with one solid vision that stands apart from similar artists who attempt to grasp the organic. Sounds that may reach deeper into the mind and soul of a humble and driven individual whose artistic sight has no perceivable bounds. So what's next for one of the sunshine-state's most promising talents? I guess it may be hard to tell, but if this concise showcase is any indication, we have so much to look forward to…
Riot Meadows 'M E T A' mix for Suburban Tours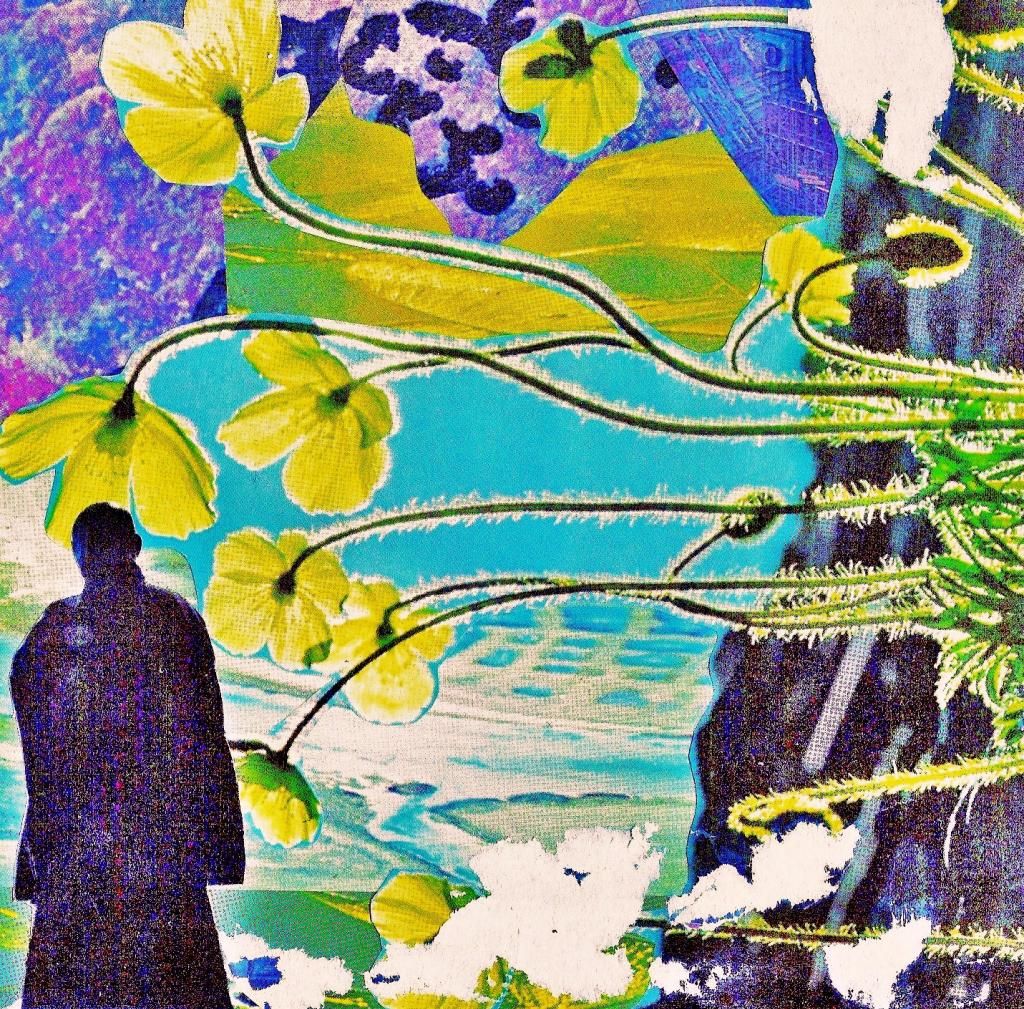 Pretty ecstatic to present yet another mix curated by one of the most inspiring and creative artists I know of right now. Riot Meadows released his stunningly blurred opus Temporal Drift Tape in the eve of 2012 and since then i have been patiently waiting for more material. As we have been able to maintain an artistic discourse over the past few months, he was kind enough to share this mix which may shed some light on the eclectic spectrum from which he draws inspiration. Regardless of reason, M E T A is an excellent showcase that travels throughout hazy electronic worlds, past and present. It even includes the unreleased RM track "Explosion Head's Floating Hat", which could be a portal into the future of this lush, expanding project. I recommend dimming the lights, throwing on some washed-out visuals, or just closing your eyes to drift away into realms of light and colour… 
Riot Meadows - M E T A mix (mp3)
Endless thanks to Riot Meadows for this contribution and stay tuned for more details regarding his next album…
M E T A  track-list after the jump…
[Fresh Cut] TAPES: 'Infinity' EP
The elusive Knoxville producer Tapes is back at it with his brand new 6-track EP entitled Infinity. This release takes the artists skills one step further with a bright array of sample-chopping mastery and hazy syncopated beats. With odes to pop, hip-hop and chillwave all balancing on the beams of modern electronics and classic ambience, the tenacity of these tracks is hard to ignore.
But make no mistake, this affair is neither one-sided or short-handed. The intricacies of the sounds are given just the right amount of breathing room and travel fluidly over unique sonic landscapes. Where "Slow Touch" captivates with its incredible sampling technique and warped re-workings, "Fr U" does just the same with its vast emotionality and warm washes of texture. The closing title-track really ties it all together and is a promising look ahead at things to come. The release is available via "pay what you will" on the camps and below, don't miss this…